Today, Mexican black metal legends Xibalba Itzaes stream the entirety of their highly anticipated second album, Ah Tza Xibalba Itzaes, at heavily trafficked web-portal InvisibleOranges.com. Set for international release on October 31st via Nuclear War Now! Productions for the CD version (the vinyl LP shall follow on December 15th), hear Xibalba Itzaes'Ah Tza Xibalba Itzaes in its entirety exclusively HERE.
It has been over 24 years since the original Xibalba released its first album, Ah Dzam Poop Ek, in 1994. Since then, this unique cult of Mayan black metal has survived an extended period of inactivity and has more recently released a series of shorter recordings that merely served to whet its audience's appetite for something more complete. 
Throughout this time, Nuclear War Now! has demonstrated its admiration and offered its support by reissuing the aforementioned debut full-length and Ancients demos compilation on vinyl, in addition to releasing the band's Demo 2010 cassette and Ah Tza! EP from 2015. However, it has taken nearly a quarter century to release its second full-length, Ah Tza Xibalba Itzaes, which is hereby also presented by NWN!, albeit under the revised band moniker of Xibalba Itzaes.  
This change in name, although potentially misleading, was deemed necessary to distinguish itself from another band who had either callously or ignorantly assumed the same title in recent years. As with previous recordings, Ah Tza Xibalba Itzaes combines the more commonly-recognized elements of black metal pioneered by the band's early influences, such as Bathory, with others inspired by the pre-Hispanic traditions of the members' Mayan ancestors. The resulting sound is one that has made the band one of the most unique black metal bands to have hailed from present-day Mexico. 
Ah Tza Xibalba Itzaes is comprised of a total of 12 tracks, of which eight are completely new and four are re-recorded songs that originally appeared on the preceding EPs and 2010 demo. The album's production is sharp and cutting with only relatively light usage of varying effects (other than distortion), which is a refreshing contrast to those who rely on a shroud of reverb and delay to create an atmosphere that obscures the instruments themselves. 
Xibalba Itzaes' connection to their cultural heritage is evident in the themes explored throughout, which include regular references to Mayan deities and related apocalyptic folklore. As such, Ah Tza Xibalba Itzaes hails the return of the warriors of the Mesoamerican black metal underworld and the Mayan death gods who spawned them and whose spirit they revere.
In the leadup to its CD release on October 31s, hear Xibalba Itzaes' Ah Tza Xibalba Itzaes in its entirety exclusively HERE, courtesy of InvisibleOranges.com. Cover and tracklisting are as follows: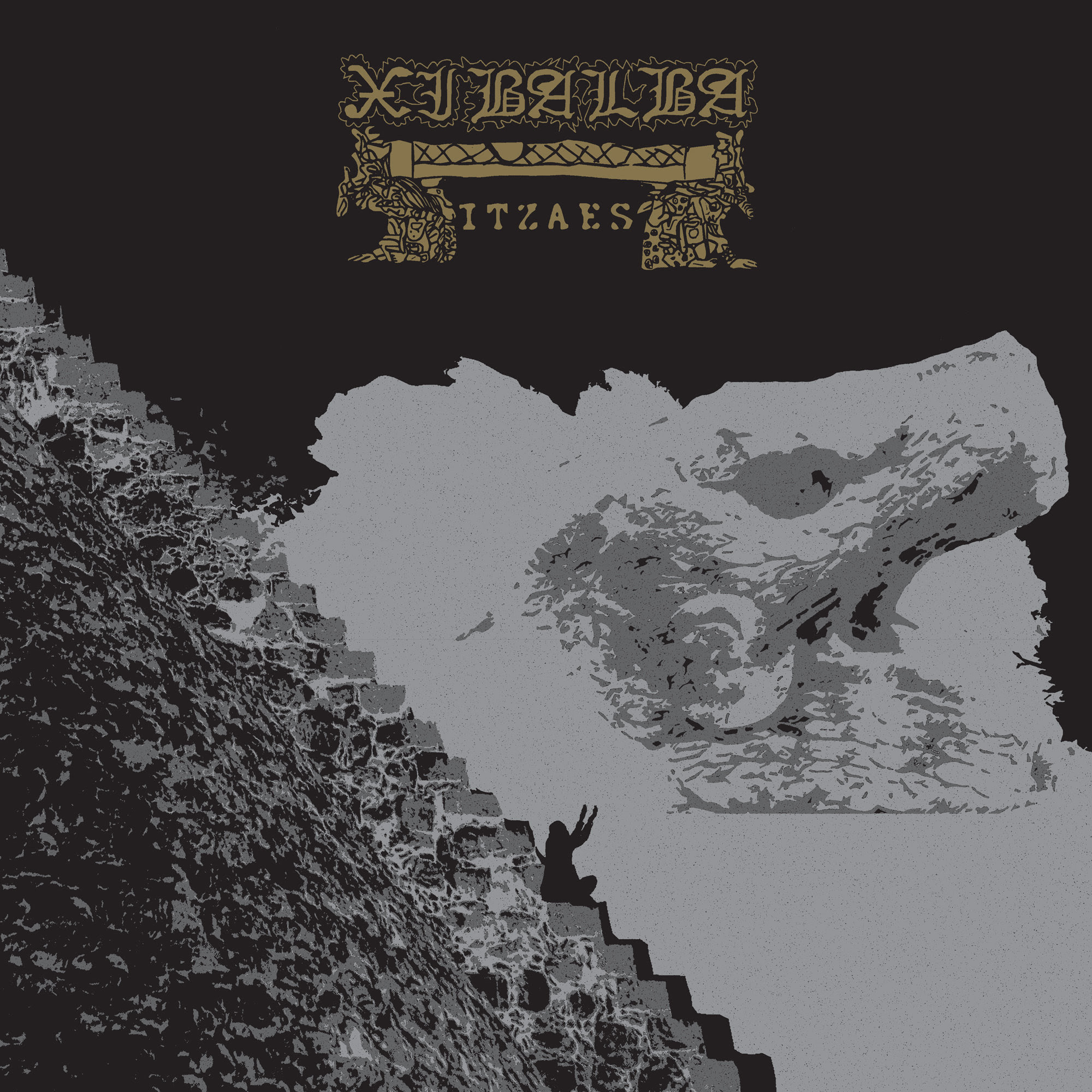 Tracklisting for Xibalba Itzaes' Ah Tza Xibalba Itzaes
1. Ah Tza!
2. Intro All Hail Chaac
3. All Hail Chaac
4. Rituals in the Sun
5. Throughout the Equinox
6. The Storm of Giaia
7. Nine Steps Below
8. Dawn of Endless Horrors
9. Ekab
10. The Owl
11. Ah Tza Xibalba Itzaes
12. Katun II (The First Chronicle)